The Greater Memphis Soccer Association proudly presents the 4th Annual edition of the River City For Itty-Bitties (RIBS) Soccer Tournament, a 7v7 adult soccer event, on Saturday & Sunday, May 18th & 19th, 2013 at the Mike Rose Soccer Complex in Memphis, Tennessee. View the weekend schedule of games here.
This year's event will once again benefit the March of Dimes, as well as the Neuroscience Institute at Le Bonheur Children's Hospital.
Photos from the 2010 tournament are available in our league gallery; 2011 & 2012 photos are available on our GMSA Facebook page.
Tournament Mailing Address:
RIBS
1016 West Poplar Suite #106-142
Collierville TN 38017
GMSA teams like to travel! If you're looking for other adult tourneys, check out:
http://www.soccertournament.us/
For the first time in 2012, in addition to the tournament, we kicked off RIBS weekend with
"Rylee's Run" 5K....it was such a huge success, we're doing it again!
This year's 5K will be held on
Friday evening, May 17th at 7:00 pm, on the course at the beautiful Mike Rose Soccer Complex.
More than 175 runners joined us in this inauguaral event, which finished on the field inside the 3,000-seat soccer stadium.
Photos from the race can be found on our tournament and 5K
Facebook Page
.
This is a family event, open to runners and walkers of all ages and fitness levels.
Awards will once again be given to the top three finishers in each 5K age category (men and women) and overall, as well as masters men/women. Click here for 2012 race results and more photos take by the MRTC!
Click here for more race details!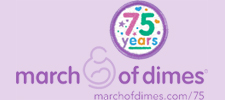 The March Of Dimes was founded in 1938, to support the fight to eradicate polio. Today, the mission of the March Of Dimes
is to improve the health of babies
by preventing birth defects,
premature birth, and infant mortality.
The Mike Rose Soccer Complex is a Shelby County Government owned facility that is privately managed and operated by OS Memphis. This successful private-public partnership was engineered by Mayor Jim Rout, the corporate community, John Talley of OS Memphis and the local soccer community.
The Complex in Memphis, Tennessee sits on 136.17 acres conveniently off Bill Morris Parkway. The Mike Rose Soccer Complex was designed to accommodate exhibition games, tournaments, league games, special events, as well as academies, camps and clinics, and coaches' symposiums. More about MRSC...

Patients with brain tumors, epilepsy and other neurological conditions come to LeBonheur from around the country. LeBonheur's Neuroscience Institute ranks among the top pediatric neuroscience programs in the country – and to continue their amazing work, they depend on the generosity of people like you. Every gift helps us save children's lives.

hit counter javascript
Proceeds from the tournament and 5K events will benefit the
March Of Dimes
, as well as
LeBonheur Children's Hospital Neuroscience Institute
. During our first three events, the RIBS Tournament and Rylee's Run have raised more than
$31,000
for our charities!
The cause has special meaning to GMSA and several of its members, including Jason & Jessica Vinson, who have played in GMSA for more than a dozen years.
Read more of their special stories and others
: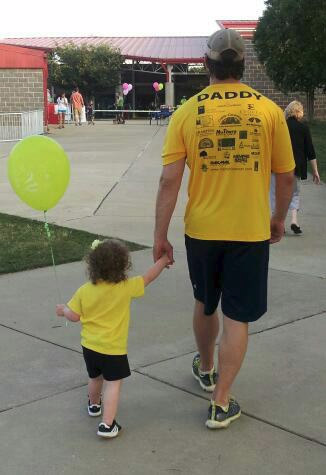 There is no truer statement than "life is a gift, never take it for granted". Jason and I learned this valuable lesson to be true when our daughter was born prematurely. When it comes to the birth of a child, it is truly a miracle where you cherish each and every moment. More...