The Maybry Cup Tournaments are the intra-divisional tournaments held (in every division) at the end of each Spring season. These tournaments are seeded according to the finishing order of the Spring regular season; teams must finish in the top four or top eight of their division (depending on the size of that division) to qualify for the tournament.

This tournament is named in honor of Mr. David Maybry, who served as league president from the late 1980s through the late 1990s. Before the formation of the league committee, he was instrumental in guiding the league during his tenure, frequently as a "one-man operation", taking on the duties of secretary, registrar, and treasurer during much of that time.

David retired prior to the start of the Spring 1999 season.
Men's Brackets Coed Brackets
Game
Date
Time
Field
Division
Home Team & Color
Home
Score
Away
Score
Away Team & Color
Tuesday, May 27
6:40 pm
#5
CP
#1 Those Guys - Black
0
3
Evolution - Navy #4
Wednesday, May 28
7:30 pm
#2
CP
#2 Hearts - Maroon
0
2
Nuggets - Gold #3
Tuesday, May 27
6:40 pm
#7
C1
#1 AC/FC - Kelly Green
0
2
Outlaws - Black #4
Wednesday, May 28
7:30 pm
#5
C1
#2 Rovers - Black
2F
0
FC Bugs - Red #3
Tuesday, May 27
6:40 pm
#9
C2
#1 CFC - Gold
4
1
Super Troopers - Purple #4
Wednesday, May 28
7:30 pm
#4
C2
#2 Rangers - Royal
3
1
Hydra FC - Red #3
Tuesday, June 3
7:30 pm
#5
CP
Winner #4 (Evolution - Navy)
1
3
Winner #3 (Nuggets - Gold)
Tuesday, June 3
7:30 pm
#1
C1
Winner #1 (Outlaws - Black)
3
0
Winner #2 (Rovers - Red)
Tuesday, June 3
7:30 pm
#4
C2
Winner #1 (CFC - Gold)
1
3
Winner #2 (Rangers FC - Royal)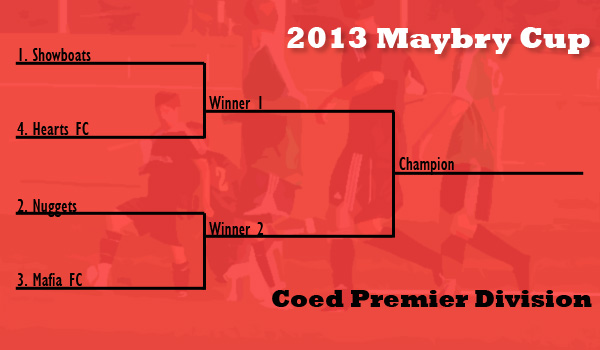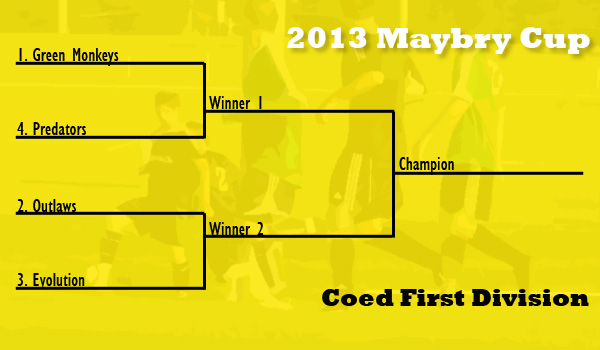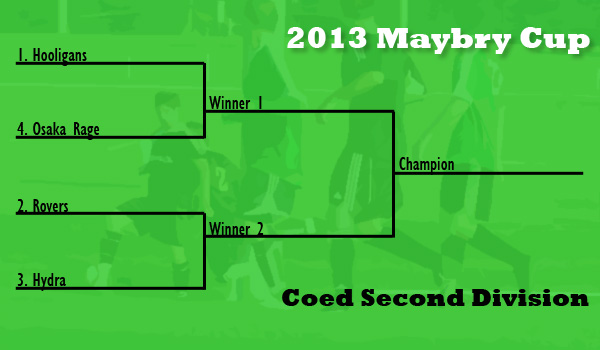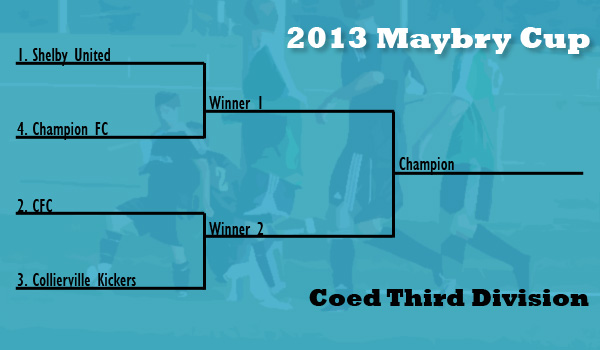 ---
All pages best viewed at a monitor resolution of 1024 x 768 pixels. Maintained by GMSA Webmaster.
© Copyright 2016, Greater Memphis Soccer Association Memphis, Tennessee - All Rights Reserved
View Stats